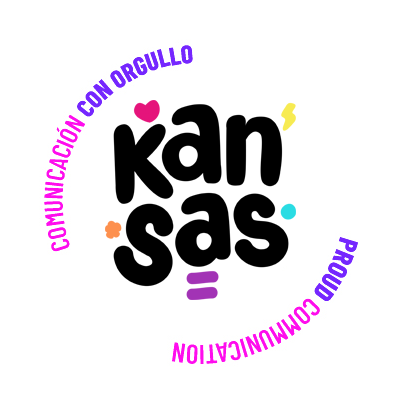 At KANSAS we communicate with pride for EVERYONE. We devise and lead projects based on diversity in an inclusive and inclusive way. We provide solutions to companies, professionals and / or projects integrated or not in the community, but always sensitive to the needs of visibility and LGTBIQ + integration in all the communication lines that make up our current social reality. KANSAS is made up entirely of sensitive and committed professionals, who bring innovation, creativity and a lot of LOVE to all projects that cross the rainbow with us. Comprehensive services, to grow your project in a centralized and competitive way.
▪Press & PR
▪Social Digital Marketing
▪Corporate Social Responsibility
▪Cross MMarketing/p>
▪Art Direction, design & graphic advisor
▪Audiovisual production
▪Web & App Development
▪Corporate Events
▪Promotional Marketing/p>
Escapar del lado gris de la vida no
Escaping the gray side of life is not as easy as we think, but any adventure in a better world is more exciting in good company.
Are we still on the yellow tile road together?